HAPPY 80TH BIRTHDAY LESLIE MICHAEL!
Leslie and Ivana's family and many of their good friends gathered on Saturday, August 26th afternoon to celebrate Leslie's 80th Birthday with gusto! We sat around chatting in their warm and sunny backyard while sipping on "spirited" libations—beer, wine and other elbow-benders, as well as relishing an array of yummy snacks.
Family celebrations are made all the more memorable by the presence of grandchildren and three-year year old Hannah, along with Olivia, Matteo, Stefano and Portia enjoyed a romp in the garden, and baby Quincy had her fair share of cuddling by her adoring cousins.
| | |
| --- | --- |
| Hannah | |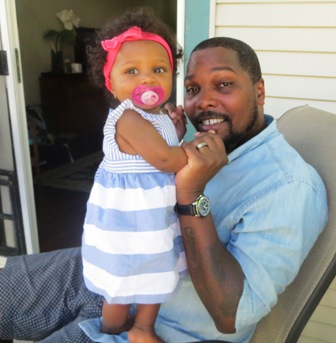 As the evening mellowed, a sumptuous buffet dinner graced the dining room table, and following dessert (a delicious Birthday cake which was relished by all) it was time for congratulating and "roasting" the Birthday 'boy'. Erika, good friend that she is, took the floor to pay lavish tribute to Leslie's many talents - particularly his repertoire of (oft repeated!) jokes.
The arrival of a special entertainer evoked gasps of astonishment and awe—and his romantic rendition of "I Can't Help Falling in Love with You" as he danced with Ivana was enhanced by a hip swivel that sent his sash down to his ankles! The audience loved every minute and I hear via the grapevine that he is featured on Facebook and is poised to shake hands with all his fans and oblige all autograph seekers.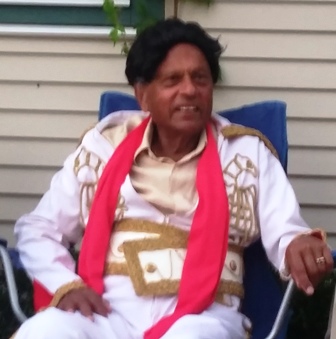 PS: STOP PRESS QUOTE FROM "THE KING": "Hurrah, I have been finally discovered and I look forward to singing to all my adoring female fans most of whom will be screaming, swooning and fainting."