IAN CURRIE AND RAYWYN ERICKSON TIE THE KNOT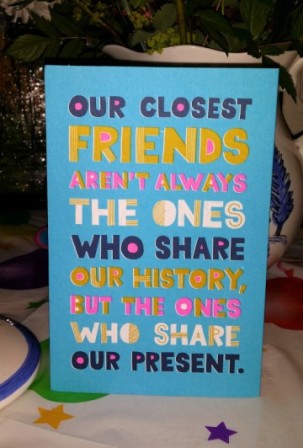 By tradition during a leap year, a lady gets to propose to a gentleman of her choice on February 29th, but Raywyn went one step further - she married her long-time sweetheart Ian in a ceremony at the Northview Golf Club.

Then, on May 26th, at a big happy party with friends and relatives from Canada, Britain, New Zealand and Australia, guests were astonished to find themselves witnessing a mock-wedding!
| Ashley Orton, Trevor Wright, Caroline Wright, Eric Liu, Gwen and Keith Vint | Leonie and Lorelei Todd with friends | Ashley, Trevor and Caroline |
| --- | --- | --- |
| Cheryl Puckering with Michael Currie and friends | The Puckerings and Michael with friends | Will Puckering with his son, Billy |
| --- | --- | --- |
Jacquie Michael was there, and her account in an e-mail to me (I was away traveling at the time) is below.
"Ashley and I attended Ian & Raywyn's "big do" last Saturday. It actually turned out to be a celebration of Ian and Raywyn tying the knot, as apparently, they'd been married by the Justice of the Peace some weeks earlier.
The highlight of the evening was a spoof wedding ceremony – the bride (Raywyn) was whisked off and dressed with a veil and head dress made of toilet paper, a fake bouquet of flowers was placed in her hands and Trevor Wright walked her down the aisle and gave her away to Ian, who was waiting for his bride at the "altar". Then the pretend minister went through the whole marriage vows with them and finally pronounced them "man and wife". All us spectators provided the music by humming the wedding march as they walked down the aisle.
| Trevor looks apprehensive about giving away the Bride | At the "altar" | Trevor eagerly hands over the Bride |
| --- | --- | --- |
| A unique "designer" wedding train and head-dress of white guess-what? | Exchanging rings | Ian says, "I do!" |
| Camera clicking moment | Raywyn says "I do!" |
| --- | --- |
| The full effect of the designer train | I pronounce you husband and wife! | Mister and Missus |
| --- | --- | --- |
| | The radiant couple! | |
The "ceremony" was followed with a first dance and the cutting of the wedding cake.
| First dance! | | | Cutting the cake |
| --- | --- | --- | --- |
It was a wonderful evening and well attended by all their friends and relatives (many from New Zealand and elsewhere). There were several people who came forward to entertained us with their singing and dancing talents, one of them being Cheryl and Will Puckering's three boys who played two tunes on their bass instruments - and a Maori dancer.
| Raywyn and her sisters from New Zealand, June and Maureen | The Puckering lads - Billy, Eddie and Johnny | Ian and Raywyn with Ian's sister Joy Perkins from the UK |
| --- | --- | --- |
| Suzanne Robinson doing a Maori Poi dance | Ian's friends: "Now wasn't that a party!" |
| --- | --- |
The dinner buffet was very good - roast beef with trimmings, chicken curry, rice, veg, potatoes, salad etc."
...and to think I missed it all!